Residential Homes
28th Avenue Homes presently operates four residential group homes.  Our  homes presently serve fifteen Individuals in total.
Three of our homes are licensed facilities and adhere to the Community Care and Assisted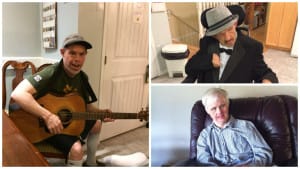 Living Act and Regulations.
All of our Individuals have their own developed Person Centered Plans as well as Health Care Plans.
We believe Person Centered planning ensures all the Individuals we support receive unique and custom care that they require to live fulfilling lives.
The services we offer focus on daily living skills, community inclusion, health care needs, recreation and personal goal attainment.
Our staff members are highly qualified and ensure that our Individuals feel safe and comfortable in their homes.
Our homes offer outstanding 24 hour care, 365 days per year.
Contact Us today for more information.